Getting the Perfect Gift for Everyone! Christmas Gift Guide.
Getting the perfect gift for everyone is no mean feat. Taking care, pride and joy in your gifting is such a pure, heartwarming pleasure. To help you out, we've put together some fabulous ideas, whether it is your Mom, sister, Aunt, best friend or special co-worker, we KNOW she would just LOVE one of these!
For the sporty gal, the exercise queen who is always exercising, in the gym, outdoors.
Clarins Daily Energizer Cleansing Gel removes all traces of makeup and pollution, leaving your skin clean, detoxified and blemish-free, it protects even the most delicate skin and ensures a bright, luminous complexion, every day! Can be used daily, morning and evening. Gently lather onto damp skin, avoiding the eye area. Rinse with cool water in the morning to wake-up your skin and warm water in the evening to relax your skin and help makeup removal.
For the perfectly groomed woman who is always dashing from airport to boardroom to evening function!
Give her EVERYTHING she needs to stay looking absolutely fabulous in one neat, gorgeous Clinique compact! Clinique All-In-One Colour Palette contains everything you need for good-looking makeup on the go, including:
High Impact Mascara (01 Black) 0.14oz / 4g
5 Shades of Long Last Lipstick 0.02oz / 0.6g per shade
Colour Surge Eyeshadow Quad 0.02oz / 0.8g per shade
Superpowder Double Face Powder (Matte Beige) 0.12oz / 3.5g
Soft-Pressed Powder Blusher (20 Mocha Pink) 0.07oz / 2g
Eyeshadow Applicator
Applicator Puff
Blush Brush
Retractable Lip Brush
For the natural woman, who just loves botanical products.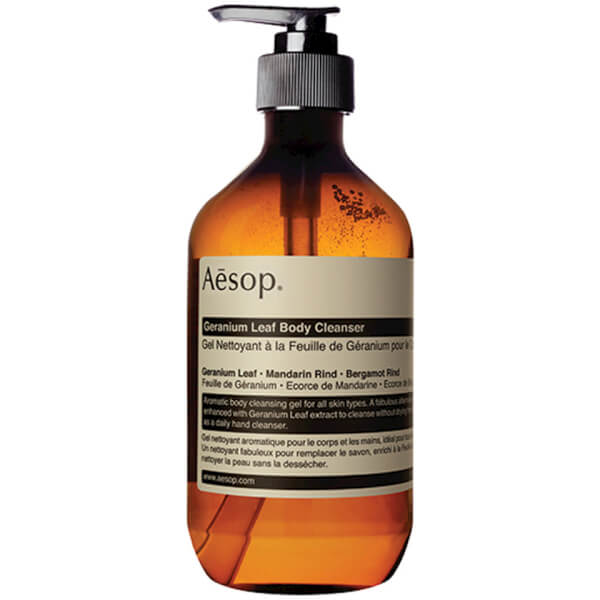 Aesop Geranium Leaf Body Cleanser
Think Aesop Geranium Leaf Body Cleanser. This best-selling botanically enhanced cleanser gently removes grime, banishes odour and leaves skin beautifully scented and refreshed. The invigorating gel is suitable for all skin types.
For just about anybody, who loves a beautiful scent sensation!
Jo Malone Mimosa & Cardamom Cologne 
Jo Malone Mimosa & Cardamom Cologne creates a warm, ethereal, unforgettable scent. The mists of honeyed, golden mimosa mix with the spiciness of freshly crushed cardamom whilst Damask rose (picked at dawn), and the creamy tonka and smooth sandalwood is woven under powdery heliotrope.
Top notes: Cardamom
Middle notes: Mimosa
Base notes: Tonka Bean
AND, if you don't see exactly what you are looking for here, don't stress! The COSME-DE website is PACKED full of the most awesome products imaginable! From the tried and trusted, true traditional classics, through to the very latest range that has hit the market, you are guaranteed great choice, great prices, free shipping and amazing service and guarantee! What are you waiting for – it's Christmas time!
Copyright © 2007 - 2017 Cosme De Net Co. Ltd. All rights reserved.