How to style Faux Fur. Posh Neutrals or Wild Thoughts.
Channeling your inner posh spice, throw on these borg jackets over any casual outfit for major cool-girl vibes. Teddy coats, borg jackets, and that oversized and easy look is the way to go when you want to make a fashion statement without trying hard at all. Srsly, we mean you can throw these neutral toned coats over any classic outfit like over your fav slip dress, tee & jeans combo, or miniskirt and OTK boots. If you're a fan of neutral or minimal looks, try these on for size.
Get the Look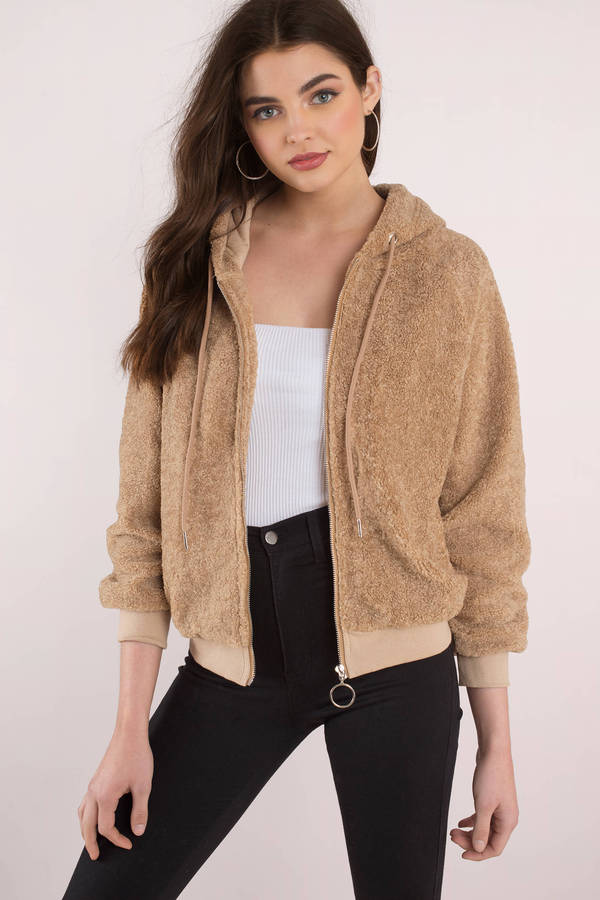 $54
$70
 Be honest, babe. You aren't trying to be subtle, you intend to make a statement the moment you throw this baby on. Feed into its rock & roll soul by pairing with an edgy bodysuit and high waisted flare jeans or glam it up with a velvet mini dress and bright red lips.
© 2017 TOBI.COM LLC. ALL RIGHTS RESERVED.