Tiffany T designs are as dynamic and strong as the city that inspired them.
Graphic angles and clean lines blend to create the beautiful clarity of the Tiffany T collection.
 

Two Hinged Bracelet
The bold lines of this bracelet highlight the powerful form of the letter T.


 

Smile Pendant
Rubies trace the elegant curve of this striking pendant.

 

Two Ring
Highlighting the powerful form of the letter T, this classic design features bold lines.


 

Wire Hoop Earrings
Bold and elegant, these hoops are a modern interpretation of a classic design.


 

 Two Open Vertical Bar Pendant
Simple and elegant, this pendant is a timeless accessory.
 

Two Open Horizontal Bar Pendant
This geometric open bar pendant is a sophisticated accent to any look.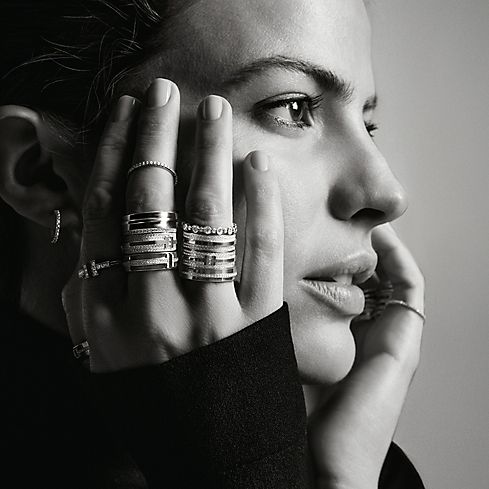 © T&CO. 2018