Build epic scenes from the NINJAGO® Masters of Spinjitzu TV show.
LEGO® NINJAGO® is an exciting world of ninjas battling against evil. Your child will love role playing their exciting and varied adventures.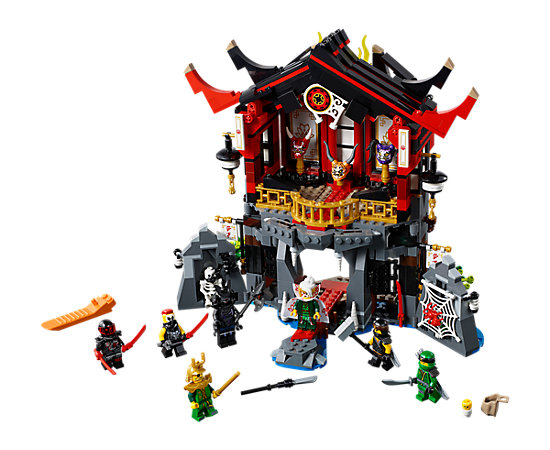 Help the ninja protect the Temple of Resurrection and prevent Lord Garmadon's rebirth with this highly detailed LEGO® NINJAGO® set. The temple features an entrance gangway, opening walls, spider prison, revolving walls with hidden Oni masks and 2 trapdoor functions. Activate the roof's good-to-evil transformation function to reveal Lord Garmadon's resurrection chamber.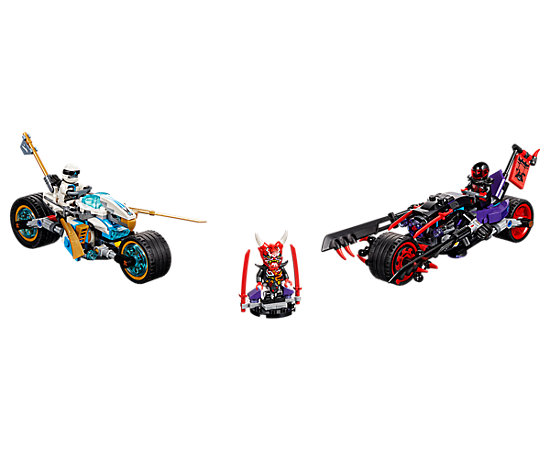 Match Zane's bike against Mr. E's Oni Bike and battle for the Oni Mask of Vengeance, with this exciting LEGO® NINJAGO® Street Race of Snake Jaguar set. Zane's bike features 2 foldout gold-colored blades, 2 hidden stud shooters on a foldout detachable drone for ground-level or aerial attacks, while the Oni Bike is armed with chopping blades and 2 stud shooters. This cool toy for kids also includes a podium with Oni Mask of Vengeance and Demon Torso elements for the Mr. E minifigure to wear, plus 2 minifigures with weapons to intensify the role-play conflict.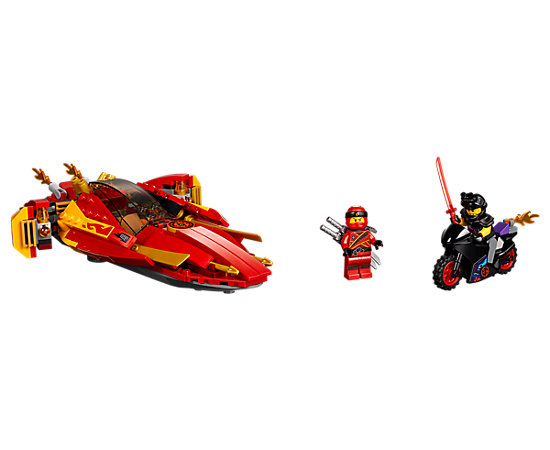 Play out a high-speed chase on water and land with this action-packed LEGO® NINJAGO® set, featuring Kai's Katana V11 boat, with speed and attack modes, foldout boosters and spring-loaded shooters. This cool toy for kids also includes Luke Cunningham's street bike, plus 2 minifigures with weapons to boost the role-play battle action.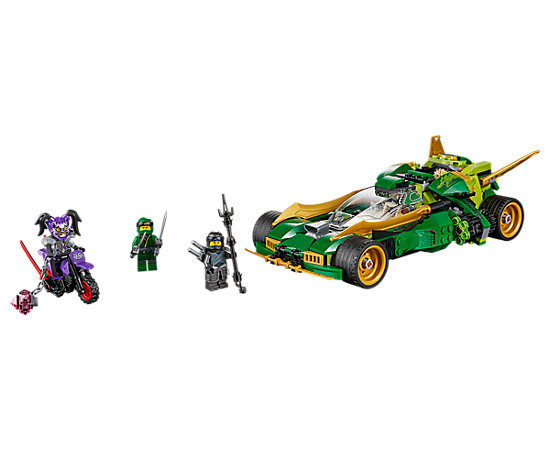 Chase down Ultra Violet's Stone Booster Bike in Lloyd's Ninja Nightcrawler and battle for the Oni Mask of Hatred, with this all-action LEGO® NINJAGO® set. The Ninja Nightcrawler features an opening minifigure cockpit, speed and attack modes and 2 foldout, shoot-on-the-go, 6-stud rapid shooters.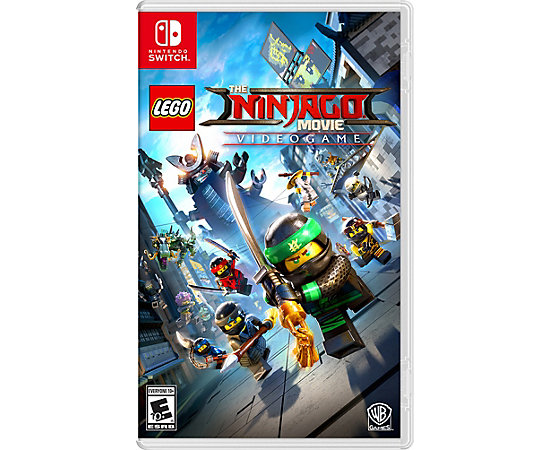 Discover your inner ninja with THE LEGO® NINJAGO® MOVIE™ Video Game for Nintendo Switch™! Play as your favorite ninja heroes—Lloyd, Jay, Kai, Cole, Zane, Nya and Master Wu—and defend NINJAGO island from evil Lord Garmadon and his Shark Army. Master the art of Ninjagility in wall-running, high-jumping and battling foes to upgrade the ninjas' combat skills. Experience 8 action-packed locations from the movie, each with its own unique Challenge Dojo, and play against friends and family in Battle Maps competitions for up to 4 players.
©2018 The LEGO Group.